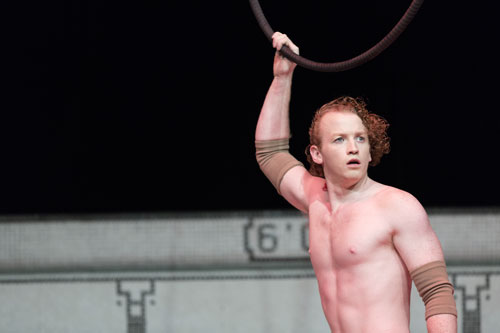 Callan Tigga Beacroft is a Circus performer from Newcastle Australia.
A graduate of Australias National institute of Circus Arts (NICA), Bachelor degree program.
Callan specialised in solo aerial hoop and minoring in solo, duo and trio hoop diving. While attending he also learnt russian swing, dance/static trapeze and rope/tissu.

Never one to do things by half measures or being content with the ordinary Callan has created his own skills and transitions that have been repeatedly described as unexpected.

But even after graduation Callan continues to look at himself and his skillset and has started learning skills like hand to hand to make him more easily integrated into a cast.

Callan now looks forward to the future and his career open to what ever comes next.